Past and Present CIO Summit Europe Speakers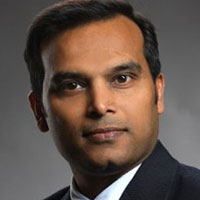 Disrupt or Be Disrupted: The Digital Transformation Journey Has No Parking Lots
Parag Parekh
Vice President of IT
Adidas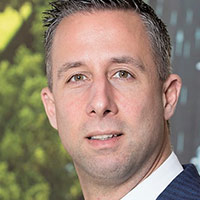 Impact of AI on the Future of Business and Society
Pascal Huijbers
CTO
Fujitsu

CIOs/CISOs as the Consummate Communicator
Bill Limond
Former CIO, City of London
City of London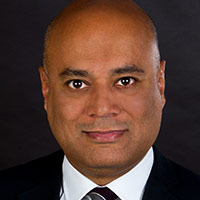 CIO's Got Talent: Finding, Growing & Retaining the Best People
Kaushik Banerjee
Europe Head- Digital Transformation Solutions
Harman International

Accenture Technology Vision 2018
Peter McElwaine-Johnn
Principal Director, Technology Strategy
Accenture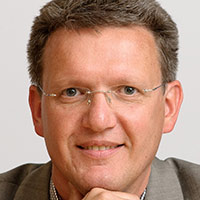 Cloud as a Foundation for Digital Transformation
Henry Van De Ven
CIO
Nutreco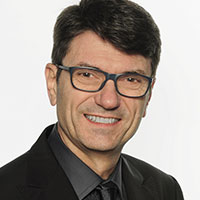 Which "Friends" Do I Trust? Realities of 3rd Party Risk
Michel Juvin
Cyber Security Expert
Former Global CISO at Large Retail Company
Artificial Intelligence: Challenges and Opportunities for Large Enterprises
Lea El Samarji
Artificial Intelligence Leader and PhD in cybersecurity
Societe Generale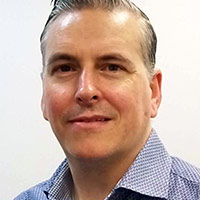 The Future of the CIO in the Coming Digital Economy
Hugh Crean
Chief Architect
Three Network Ireland

Person, Citizen, Patient, Clinician, Health Professional; Does the Health CIO Have the Most Complex User Base?
Richard Corbridge
Chief Information Officer
HSE- eHealth Ireland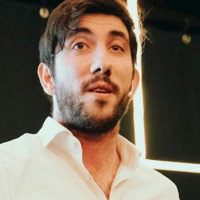 IT Integration in a Distributed IT World
Rui Pedro Silva
Global Head of Technology Deployment
DAMCO Corp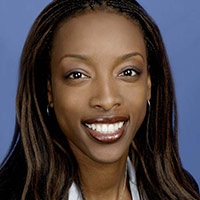 NBA Brand Marketing – Engaging Fans on a Worldwide Level
Jene Elzie
Vice President, International Marketing
National Basketball Association (NBA)

Moving to the Cloud: Is it Secure Enough and What Can Be Done to Make it More Secure?
Antony Hibbert
Head of IT Infrastructure Europe
G4S

Developing a Digital Mindset for an Organisation
Aslam Mohammed
VP Information Technology and Services
Qatar Airways

Organizing IT for the Future
Xavier Bourgois
Vice President IT
Barco

Developing a Digital Mindset
Fernando Birman
Head of Digital Office CDO
Solvay

European Stability Mechanism – Lessons from Building a Cloud IT Solution from the Ground Up
David Wallace
CIO
European Stability Mechanism

How to Align the Executive to Understand, P3 (Projects, Programs & Portfolio) Management into the Context of Management Change
Tim Bolam
VP IT Project Delivery & Tradeteam
DHL

Creating the Modern Workplace – Wherever You Are
Mark Evans
Partner, Head of IT
Rider Levett Bucknall

Technology for the Planet - Using Technology For Conservation
Johannah Sargent
Content Innovation Director
WWF UK

CIOs, Customer data privacy & cloud computing: get it right and drive new value for your business Extract
Enza Iannopollo
Researcher, Serving CIOs
Forrester Research

A Transformation Journey In the Cloud
Anosh Thakkar
VP Digitalisation & CDO
Philips

Digitalization Challenges within the Aerospace Sector
Simon Bradley
VP, Head of Innovation, Cyber Security Program Directorate
Airbus

The Art of Making a Difference With IT
Ursula Soritsch-Renier
CIO
Sulzer Management AG

Bridging the Talent Gap: Building the Team of Tomorrow
Wiebe Van Der Horst
SVP CTO
BASF

Next Generation IT and the Impact of Cloud Technologies
Kelly Olsen
CIO International and Global Head of Programmes
Cushman & Wakefield

Achieving Transformations for the New Tomorrow
Adrian Samareanu
Global CIO & VP Operational Excellence
Volvo Financial Services

Next Generation IT and the Impact of Cloud Technologies
Adam Forde
CTO Eurasia & Africa
The Coca-Cola Company

Trust Everybody, But Cut the Cards
Simon Phillips
CTO
G4S

Legacy Systems: Asset or Liability for Digital Transformation?
Andre Guyer
Head Global Transformation
Zurich

The Challenges of Managing Mobile Devices Across a Corporate IT Environment
Azeem Akhtar
Global CTO & Head of Design Team
BT

Networked Leadership – The Role of the Collaborative Influencing Officer
Andy Williams
Global CIO
Save the Children

Achieving Transformations for the New Tomorrow
Georg Rau
Chief Information and HR Officer
Hermes Fulfilment GMBH

The Role of the CIO in the Digital Economy
Chris Hewertson
CTO
glh. Hotels

IT Security
Ed Alford
VP and CIO Business Application Services
BP

Technology for the Planet - Using Technology For Conservation
David Southern
Director ICT
WWF UK

Hana for Analytics - Enabling the BI Promise Finally!
Guy-Laurent Arpino
CIO
Louis Dreyfus Commodities

The challenges of managing mobile devices across a corporate IT environment
Oliver Skagerlind
Group CIO
Countrywide Plc

The CIO-CEO Relationship
Kevin Carrick
COO
Local World

Assessing your cyber security capability
Paul Jervis
Chief Information Security Officer
RWE Npower

Big Data: Re-thinking the Information Architecture.
Birger Thorburn
Group CIO
Cable & Wireless Communications

Is Big Data The New Oil?
Javier Campos
CIO
WPP - GroupM

Pre-summit introductory discussions
Paul Excell
Former Chief Customer Innovation Officer
BT
The CIO-CEO Relationship
Lance Grant
SVP Operations & Technology
Ace Group
Leadership & the Challenge of Gen Y
Ian Cohen
Group CIO
Jardine Lloyd Thompson

DBaaS (Database as a Service)
Stephan Paschedag
Group CTO
UBS

It's Time To Rethink
Jan Boll
VP & CIO Downstream
Shell

The Role of the CIO in the Digital
Gilles Chauveau
CIO
EDF Energy